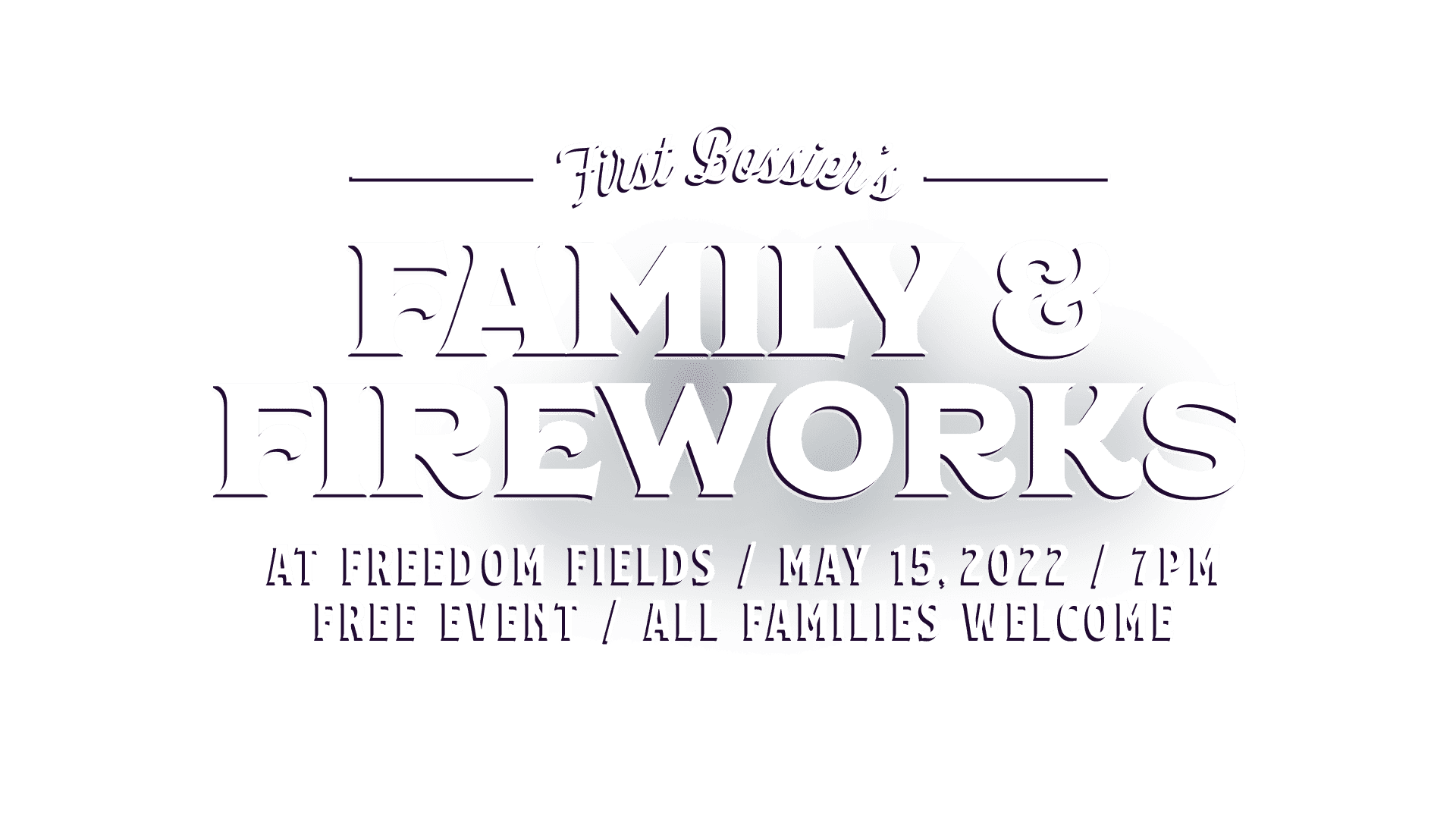 Date: May 15, 2022
Time: 7:00-9:00pm
Place: Freedom Fields
Family and Fireworks is becoming a signature event for Northwest Louisiana. It's an exciting evening to kick-off the summer for families. Bring your friends and family, blankets and lawn chairs and relax at Freedom Fields. There is plenty of space to play football, soccer, frisbee, inflatables, and more. If you are hungry we will have food trucks and our own concessions will be open.
This event is free. 
While the highlight of the evening is our magnificent fireworks show, this year we will also get to experience special music from the Airline High School Marching Band and a powerful testimony from Marine Veteran Tim Lee. Tim has spoken through America and the world. His story will encourage everyone who attends. 
Parking is available throughout the campus of First Bossier Church. 
A SPECIAL LUNCHEON FOR
heroes
Date: May 15, 2022
Time: 11:00 AM
Place: First Bossier Church 
Every Active and Veteran of our Military and First Responder (Fire, Police) community is invited to join us for a special lunch in your honor on the campus of First Bossier Church in our new Event Center. This luncheon will immediately follow our morning Worship Service which happens each Sunday at 9:30 AM. 
Our special guest Sunday May 15 is Marine Veteran Tim Lee.
At our Heroes Luncheon you and your family will experience a free lunch and an encouraging time with Tim Lee. If you have children they will have a great time with our First Kids Ministry Team. 
Address
2810 E. Texas St.
Bossier City, LA 71111