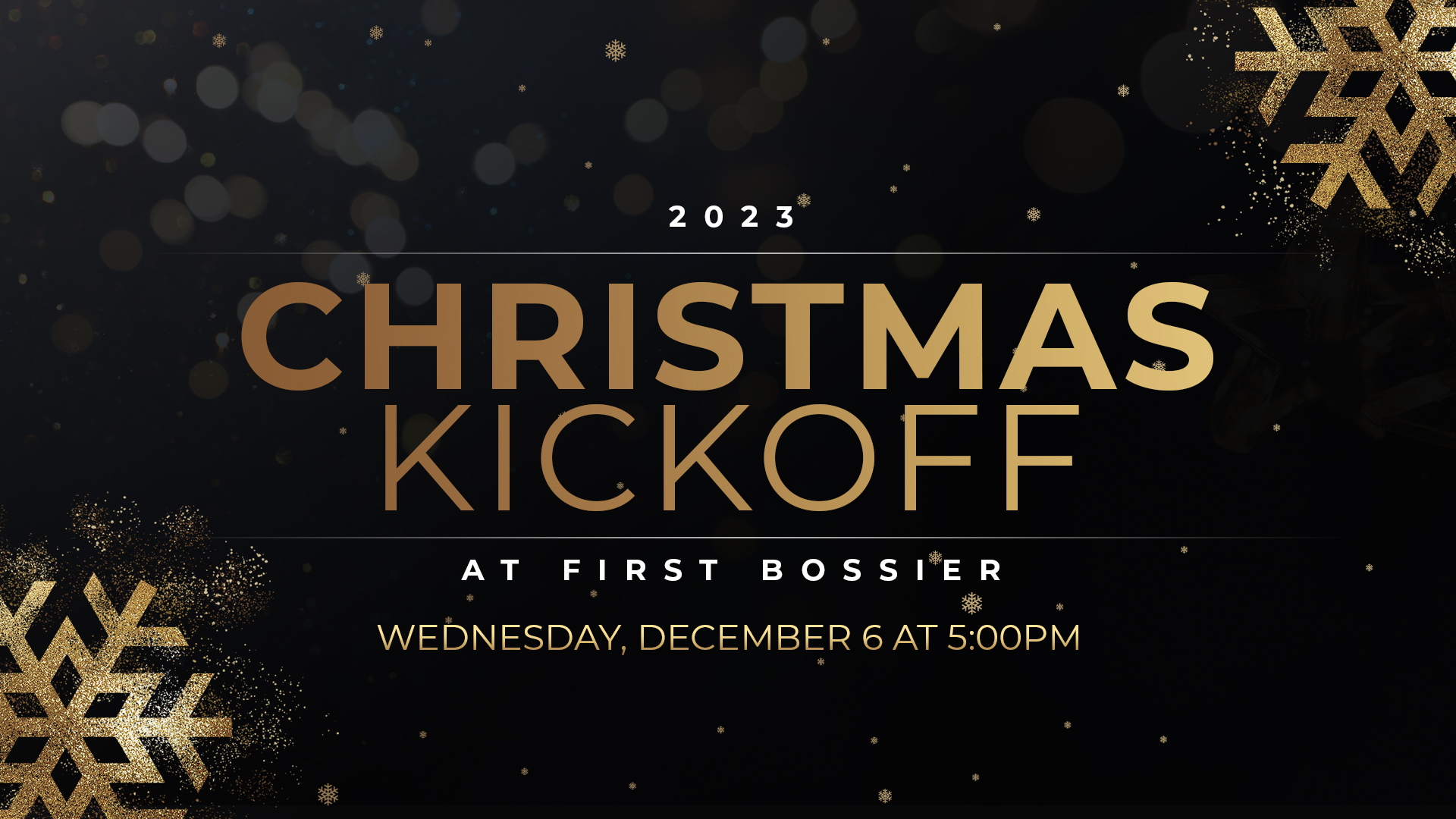 Christmas Kickoff
The Christmas season at is full of opportunities to connect at First Bossier. We will kickoff the season as a family on Wednesday December 6 at 5pm. Enjoy food, crafts, singing, and more!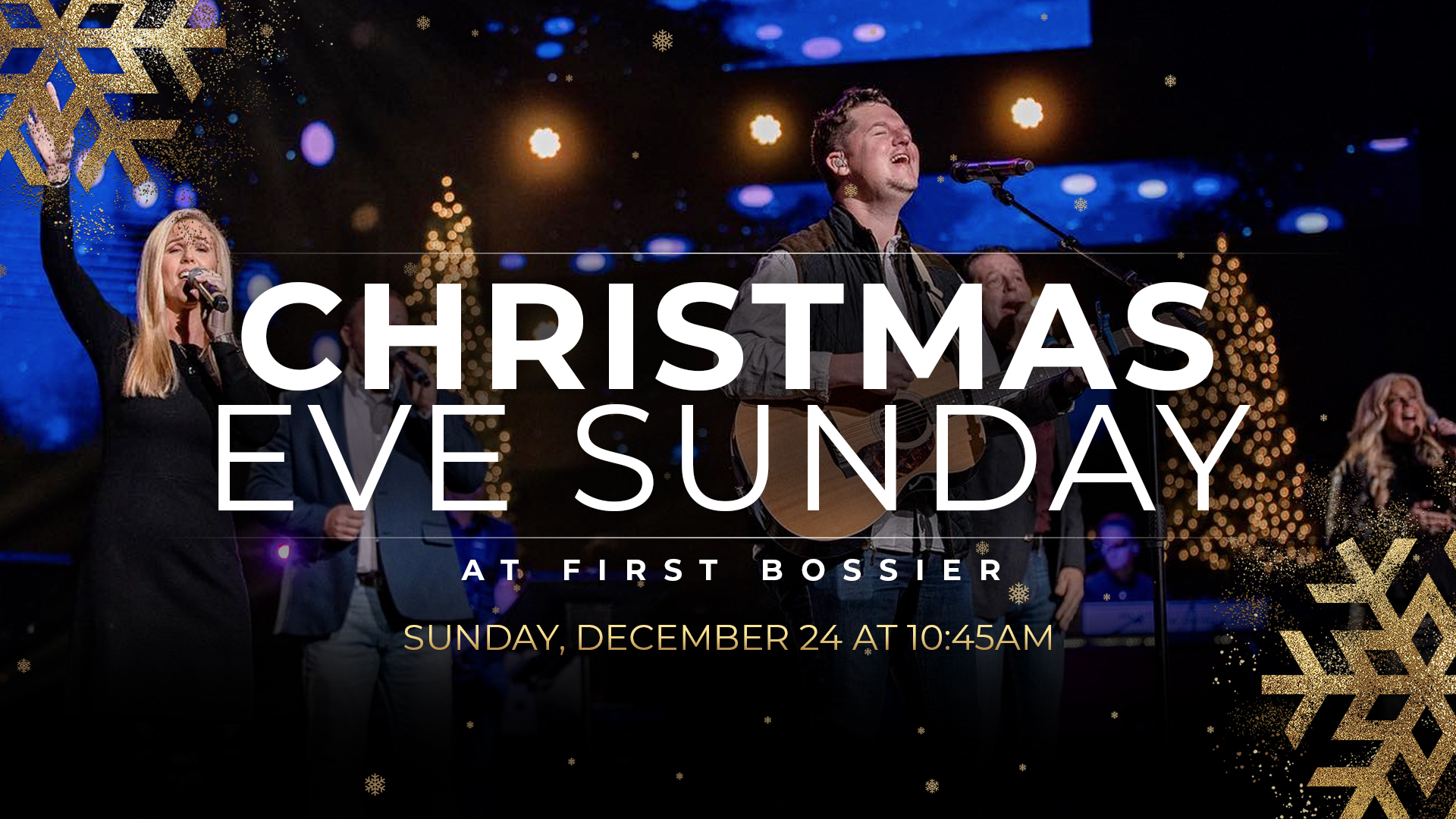 Christmas at First Bossier
Christmas Eve Sunday will be a special time for our church family, as we hear a message of hope, worship together, and enjoy a candlelight service. Service begins at 10:45am.
THERE'S A
PLACE FOR
YOU HERE.
CURRENT SERIES
It's a story like no other: God humbling himself in the form of a man and being born in a manger. He came for one reason: it was a rescue mission.
sign up for our
Text updates
Address
2810 E. Texas St.
Bossier City, LA 7111