WELCOME TO FIRST STUDENTS!
The mission of First Students is to Connect, Disciple, and Send every student. Our passion is to connect students to Christ and His Church. Our priority is to disciple students in God's Word as they mature in their faith. Our purpose is to send students into the world to live out the Great Commission of Jesus Christ in Bossier, the United States, and the world.
MIDWEEK WORSHIP
On Wednesday nights from 6:00-7:15pm, students gather for a Worship service in the First Students building. This is a great time to connect with other students, engage in Biblical teaching, and participate in a dynamic worship experience.
During this midweek gathering, students are challenged and encouraged by God's Word to "walk in a manner worthy of the Lord, fully pleasing to him." (Colossians 1:10)
STUDENT GROUPS
Connect Groups meet on Sunday mornings immediately following the corporate worship service. Groups are led by adult leaders who facilitate discussion and continue encouraging students throughout the week. Each grade has specific curriculum, provided by YM360, that builds each year as students get older.
Connect Groups are a great way for students to "stir up one another to love and good works and encourage on another, as the Day of the Lord draws near." (Hebrews 10:24-25)
MISSIONS OPPORTUNITIES
Throughout the year students are given many opportunities to fulfill the great commission "Go therefore and make disciples of all nations…" (Matthew 28:19-20)
We provide local, national, and international mission opportunities for students to serve communities and share their faith with others. Our hope is that every student will attend at least one mission trip during their time in our ministry. We believe these mission opportunities will impact students lives so they are even more prepared to live out their faith when families send them off to college or the workplace!
Middle School Summer Camp
Arkadelphia, Arkansas
June 24-27 (Middle School)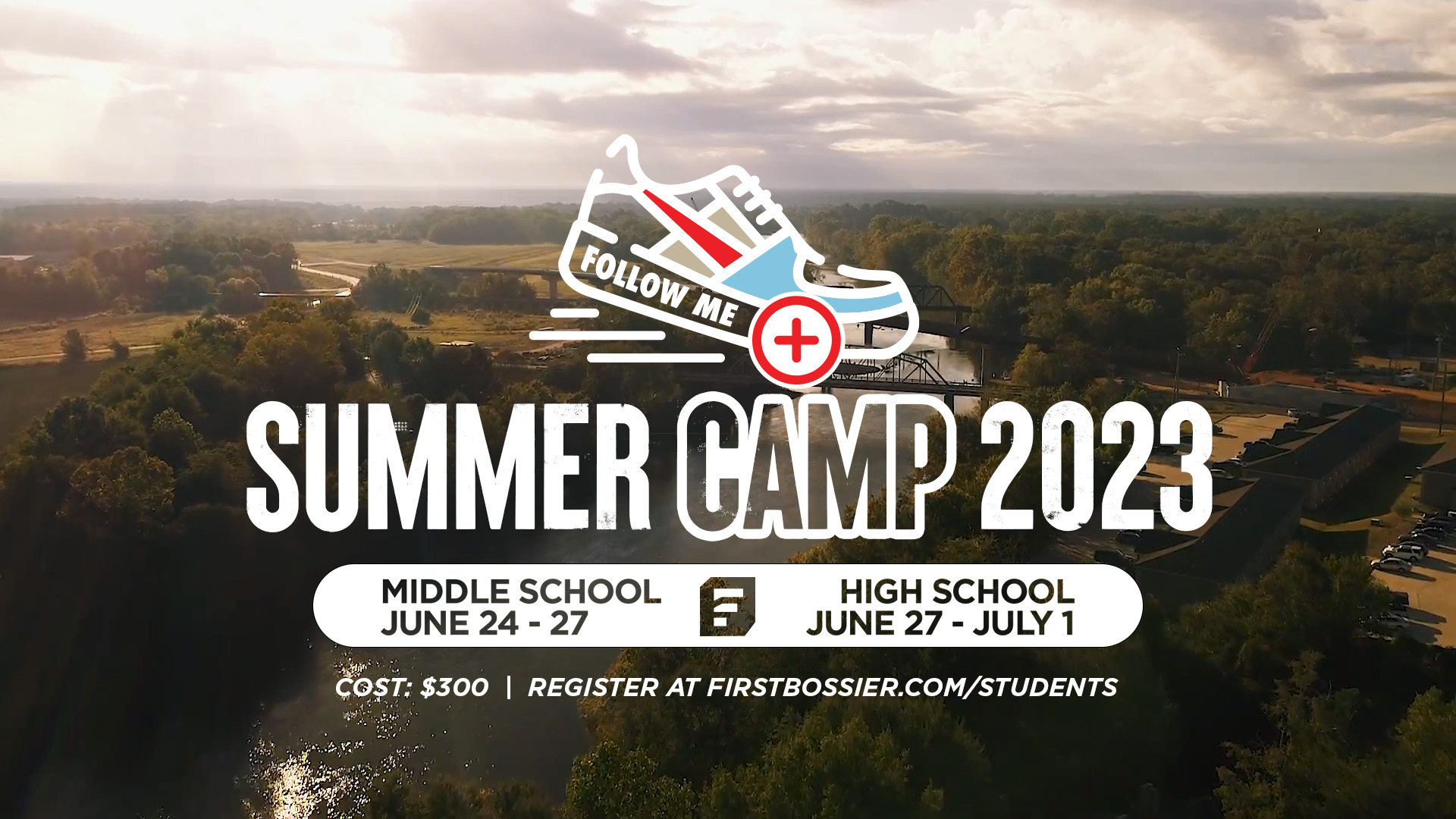 HIGH School Summer Camp
Arkadelphia, Arkansas
June 27-July 1 (High School)
GOAL ONE
To get connected with other students and establish healthy Christian friendships within the church.
GOAL TWO
To learn that the Christian life is not only about receiving, but also about serving Christ and others.
GOAL THREE
To grow their faith in Jesus Christ by being challenged from the Bible and strengthened by other believers.
GOAL FOUR
To become fearless leaders on their school campuses that bring others to know Christ.
GOAL FIVE
To understand the value of being children of God so they might help strengthen their own families.