FIRST BOSSIER
WOMEN'S
MINISTRY
The Women's Ministry at First Bossier is a vibrant community of women seeking to know God through study in His Word, strengthening friendships, partner in strategic outreach efforts and help our First Bossier family accomplish its mission of seeing Every Person and Every Family Experience Christ in Every Way.
In addition to seasonal Bible studies (spring, summer and fall), we encourage women to stay in fellowship throughout the year within their Connect Groups. We have a comprehensive vision of seeing First Bossier women serving and discipling others within the church and reaching out beyond our walls to impact the community in ways that glorify God.
Key Bible Verse: Romans 1:12, "that is, that you and I may be mutually encouraged by each other's faith."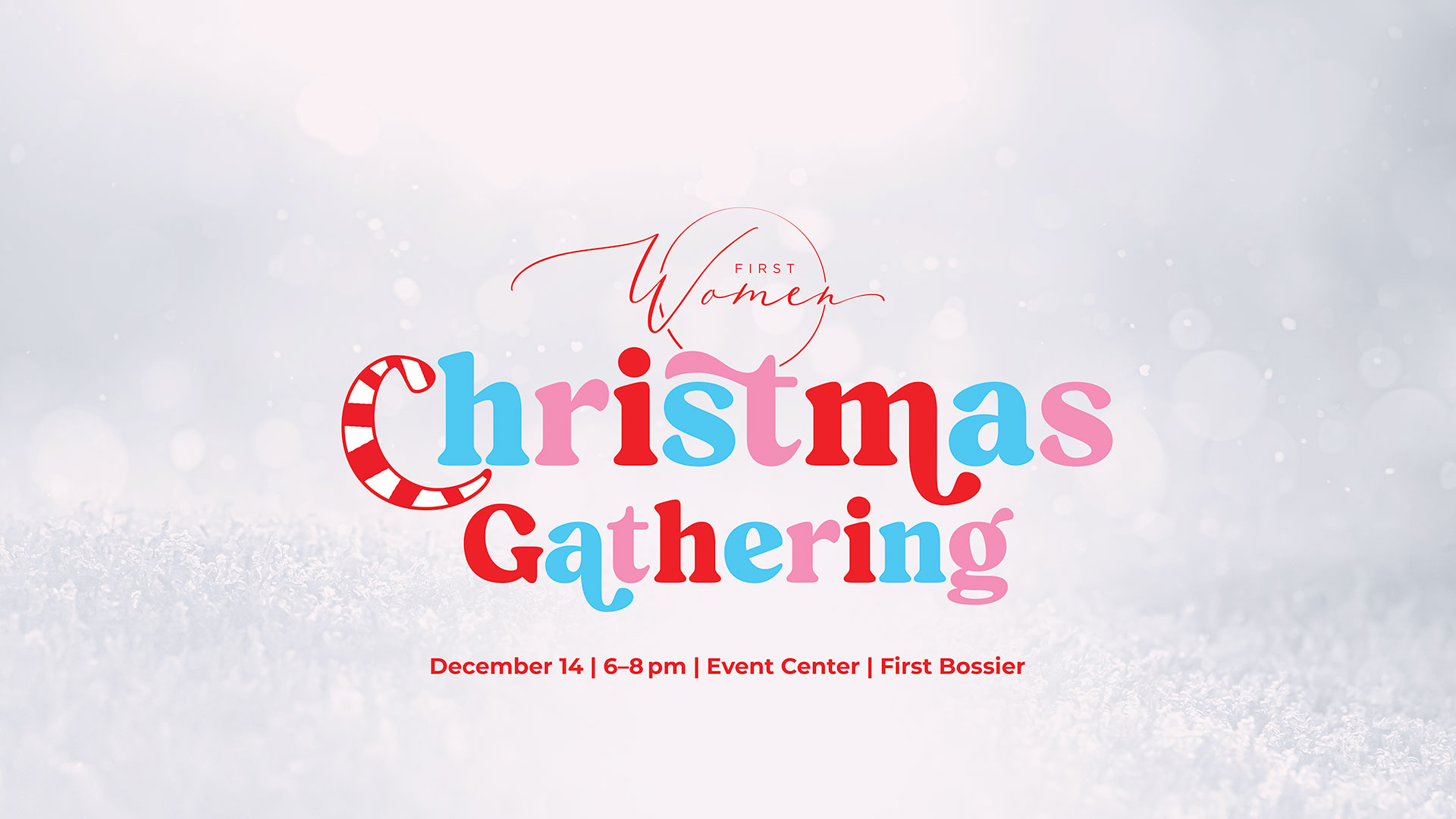 Our annual Women's Christmas Gathering is happening on December 14 from 6-8pm this year at the Event Center here at First Bossier! This is a special time of fellowship and fun! Tickets are $20 each, with an option to buy a t-shirt with your ticket for a total of just $30. Tables (8 tickets) can also be purchased for just $140.
Address
2810 E. Texas St.
Bossier City, LA 71111